Cutting onions. It's so brutal for me that it's a statement all by itself, no other words necessary. Just think about cooking anything that starts with a diced onion…ugh. I'd love this to be a post on sexy knife skills to dice the perfect onion but truthfully, I'm still pretty crap at this step. No matter how many times my lovely chef fiancé tries to teach me his awesome onion cutting methods (seriously, his knife skills are like foreplay for foodies), I still find myself crying, fumbling and cursing my way through it. I cut, I weep. End of story.
Well, now that we've established my complete ineptitude in the onion arena, here's what I'm proposing: I'll tell you the tricks I've tried (none of which actually prevent me from looking like I just re-watched Titanic) and you tell me yours. That's right, I'm proposing we play the onion chopping equivalent of grade school "doctor." I'll go first:
1) Place the onion in the freezer for 10 minutes or the fridge for an hour before cutting.
2) Burn a candle near your cutting board while you work.
3) Learn to cut faster to avoid exposure time.
4) Make someone else cut the onions.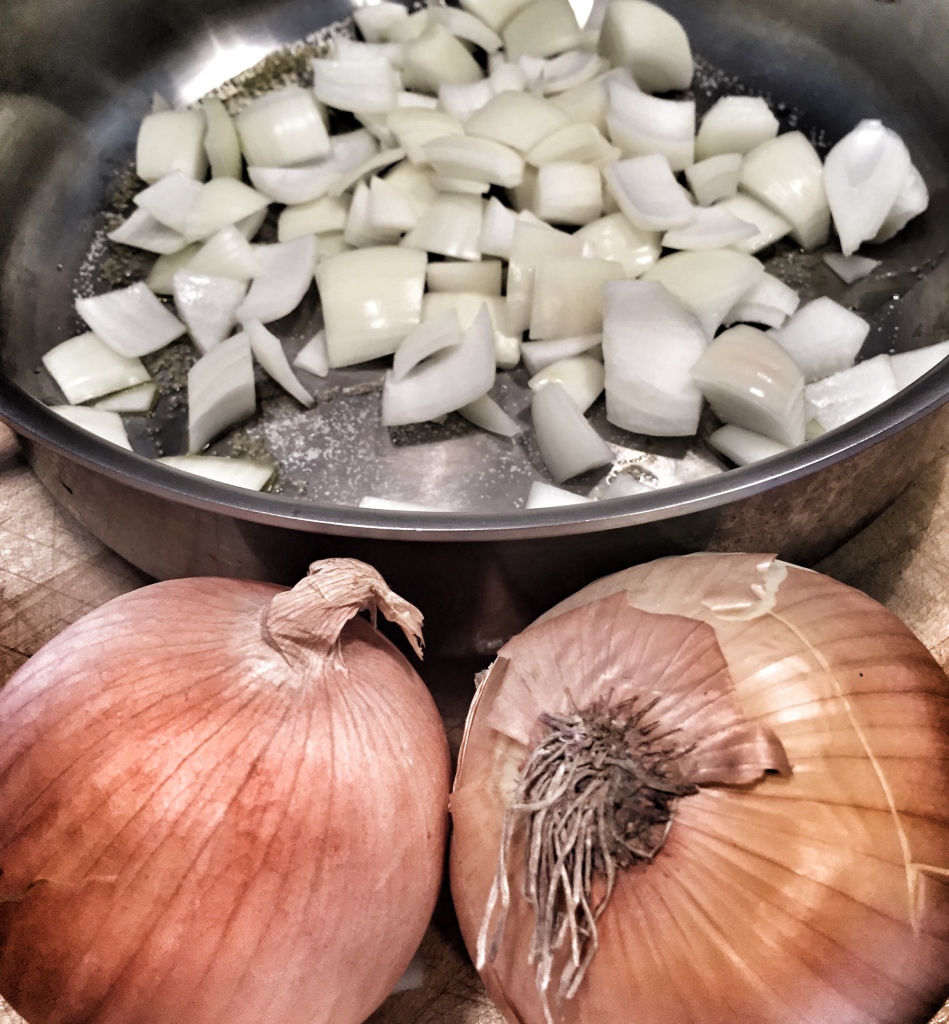 To justify the existence of this post, here are a couple of cooking tips: Use a very sharp knife, the cleaner the cut the less tear-inducing juices will be released. When frying them, start your onions in room temperature oil rather than heating the oil first. If salting, add salt from the very beginning, don't wait until the end. Okay, I'm not convinced starting them in room temperature oil changes anything. Your turn.♥