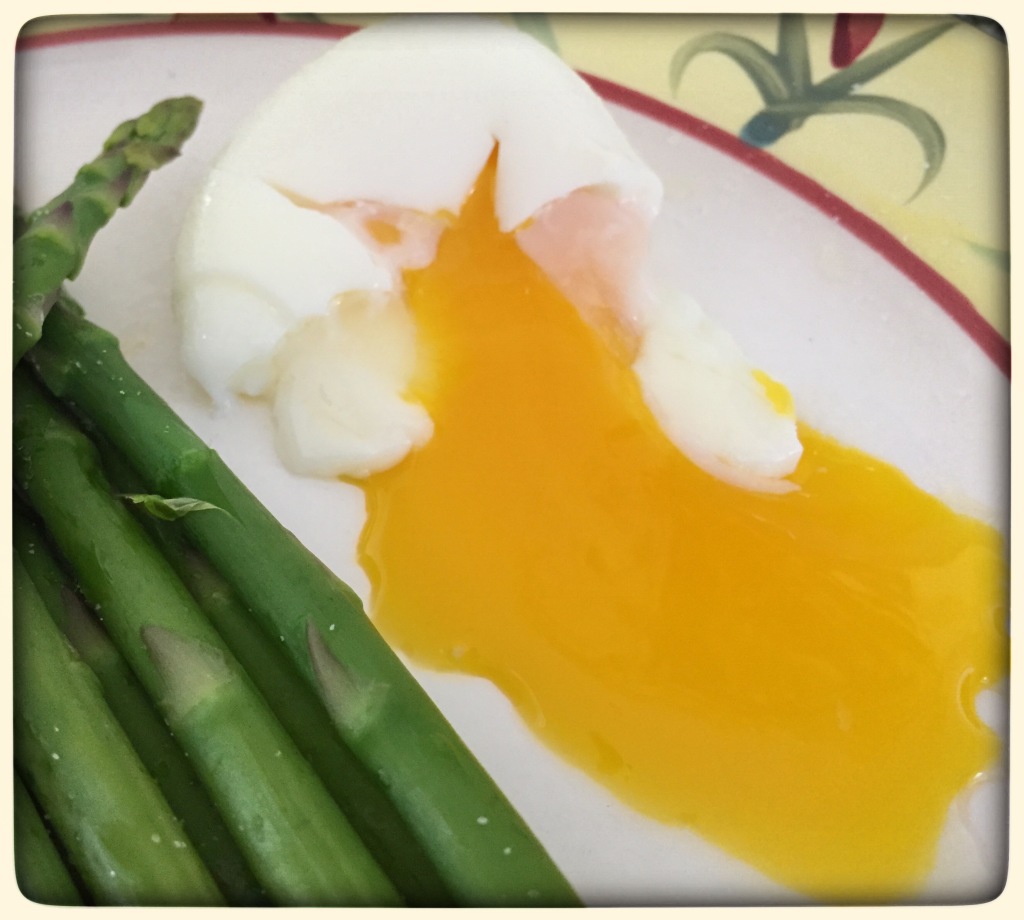 Many times I've heard chefs remark that simple dishes containing four, maybe five, ingredients are often the best. The common thread running through most of these opinions seems to be that it forces one to truly respect the ingredients and maximize natural flavor rather than mask or alter it. Now, a small ingredients list does not always mean fast and easy cooking. On the contrary. Many foods are easily overcooked and require faithful attention while others, slow roasting a chicken rubbed with only olive oil & salt for example, can take a fair amount of time.
Well, Spring is here and with it come more days where I want to bound out of the house to enjoy a sunshiny day rather than spend a leisurely morning making breakfast while avoiding stepping into the cold. As my first official Spring breakfast I chose something simple, containing only four ingredients (I don't count salt & pepper since for me they are like the water & air of the kitchen, non-negotiably necessary) and fast so I could be out in the sun as quickly as possible.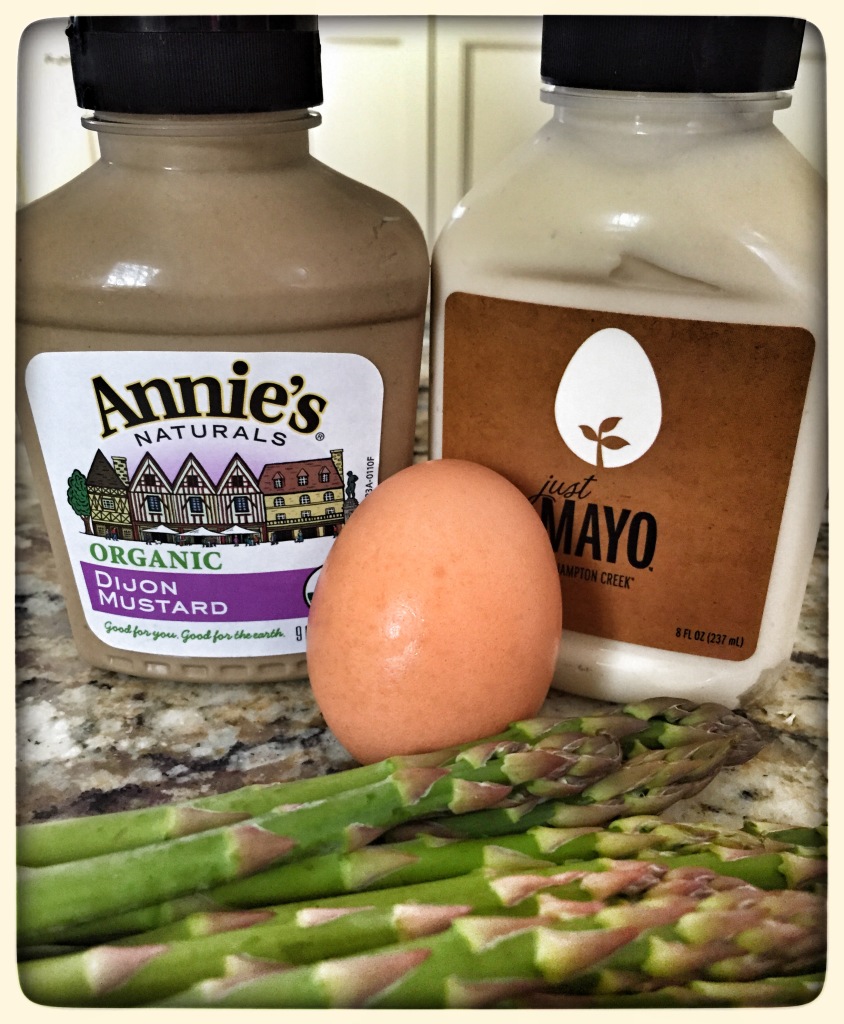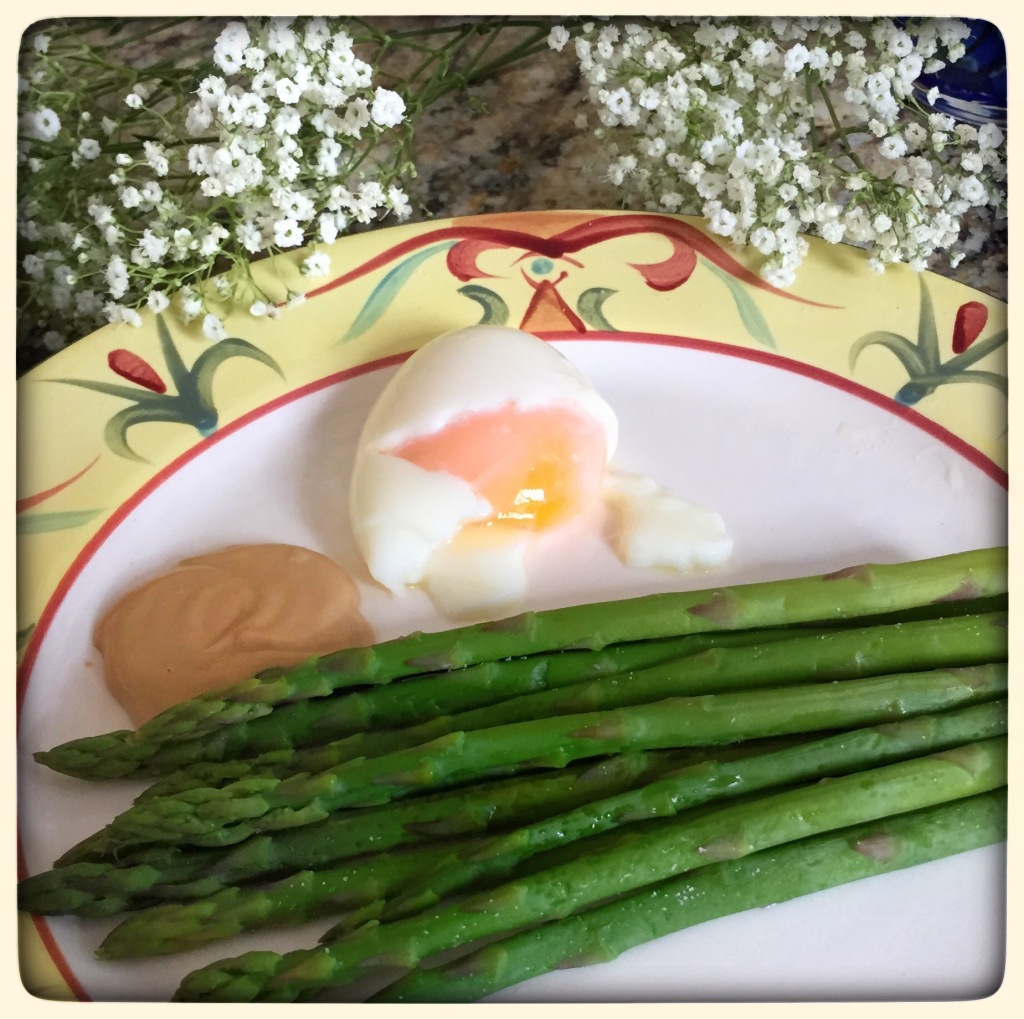 Soft Boiled Egg & Asparagus with Dijonnaise 
6-10 Asparagus stalks, washed and trimmed at the ends
1 Egg (or 2 if that's how you roll)
1 Tbsp Mayonnaise
2 Tbsp Dijon
Salt & Pepper
1. Bring a pot of slightly salted water to a boil and add asparagus.
2. Cook asparagus for 3-4 minutes until it is a deeper, bright green (you want it cooked but still crisp, steaming works too if you prefer).
3. Do not drain asparagus, remove with tongs so boiling water remains. Plate & sprinkle with salt.
4. Place egg in boiling water for 4 minutes.
5. While eggs are cooking mix dijon & mayo into dijonnaise (use less dijon if you like it less spicy), plate next to asparagus.
6. Remove egg and immediately place in ice bath (fill a cup with equal amounts ice & water).
7. Peel as soon as you can comfortably handle the egg, plate and add salt & pepper.
Enjoy!♥