It is my pleasure to report that Southern hospitality is indeed alive and well. During my time in the South many people went out of their way to make me feel at home. On one such occasion, Will Doss, Rx chef de cuisine and good-natured Southern gentleman (although he'll probably laugh when he reads that), invited me back into the kitchen to learn how to make their famous shrimp and grits. As I watch him cook I have the luxury of peppering him with questions. Here is what I learned:
He uses thick aluminum pans, cast iron or French seasoned steel sauté pans. He recommends that us regular folk buy our pans at restaurant supply stores where an aluminum pan can be purchased for about $12. This way you can buy several and don't have to feel bad when they get all banged up which, if you cook often enough, they most certainly will. Will doesn't use non-stick pans, instead he uses plenty of oil, keeps his pan hot and cooks fast, constantly stirring, shaking or tossing his ingredients.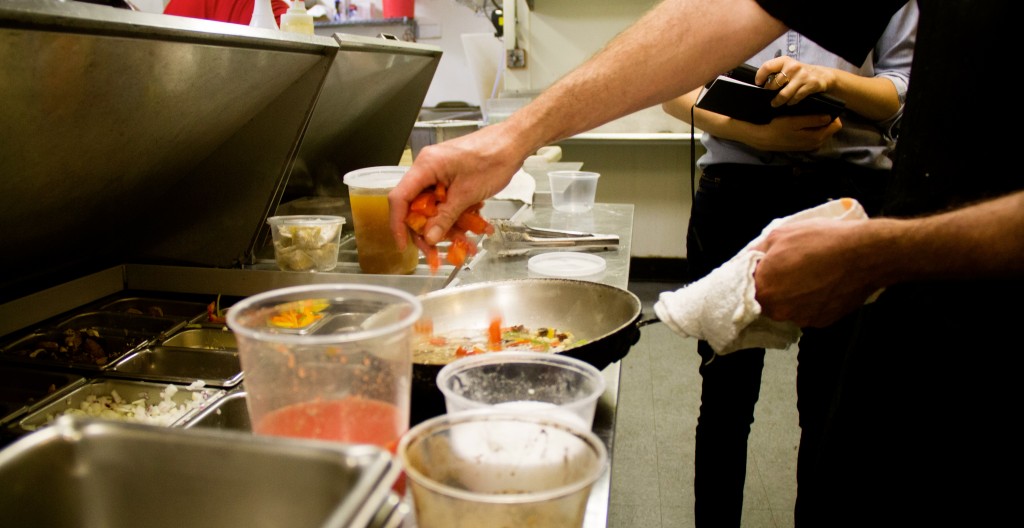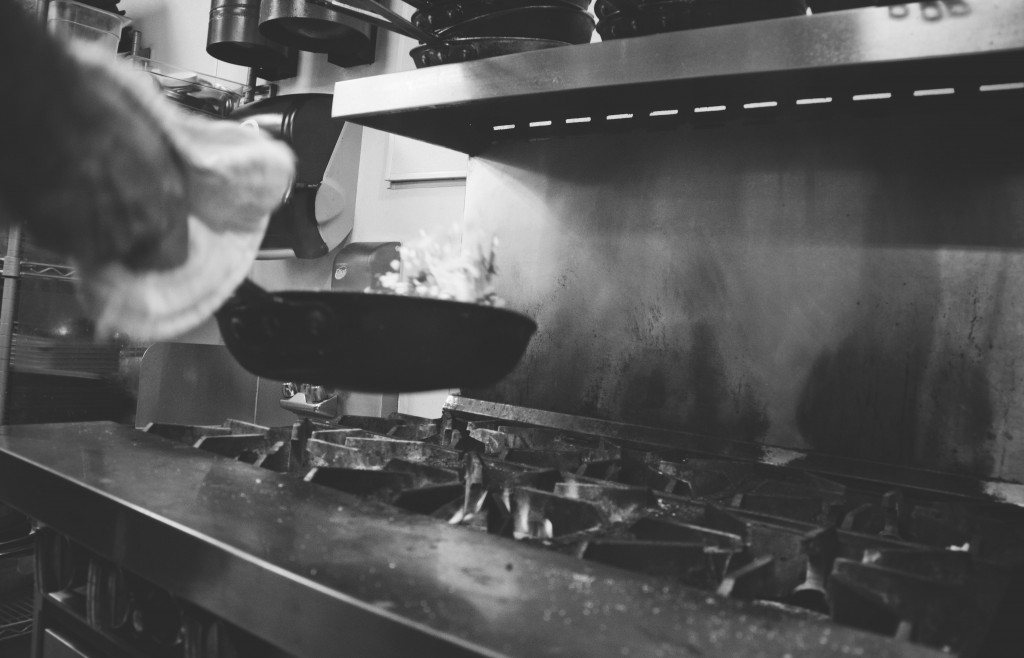 At home his knives are a set of Wüsthof that his mother bought him twelve years ago for his birthday. The key, he says, is not necessarily how much you pay but that you take care of them. At this point I think about all the times I've left my beloved Global knives in the sink overnight covered in food and water and a feeling akin to shame claims me for a moment. I am rescued from this feeling by Will's cooking style- he's fast and loose, tossing ingredients in with one hand, shaking the pan around with the other. He doesn't measure anything. He salts three times, once at the very beginning, halfway through and just before plating. When I ask about this he insists that to truly build flavor, seasoning must take place throughout cooking a dish, not simply at the end. It occurs to me that something else adds flavor as I shockingly watch him add a large chunk of butter to the pan. "That's for one serving?" I ask. He simply replies, "Yup" and carries on. Later he tells me the secret to great shrimp and grits is using stone ground grits and not skimping on cream and butter.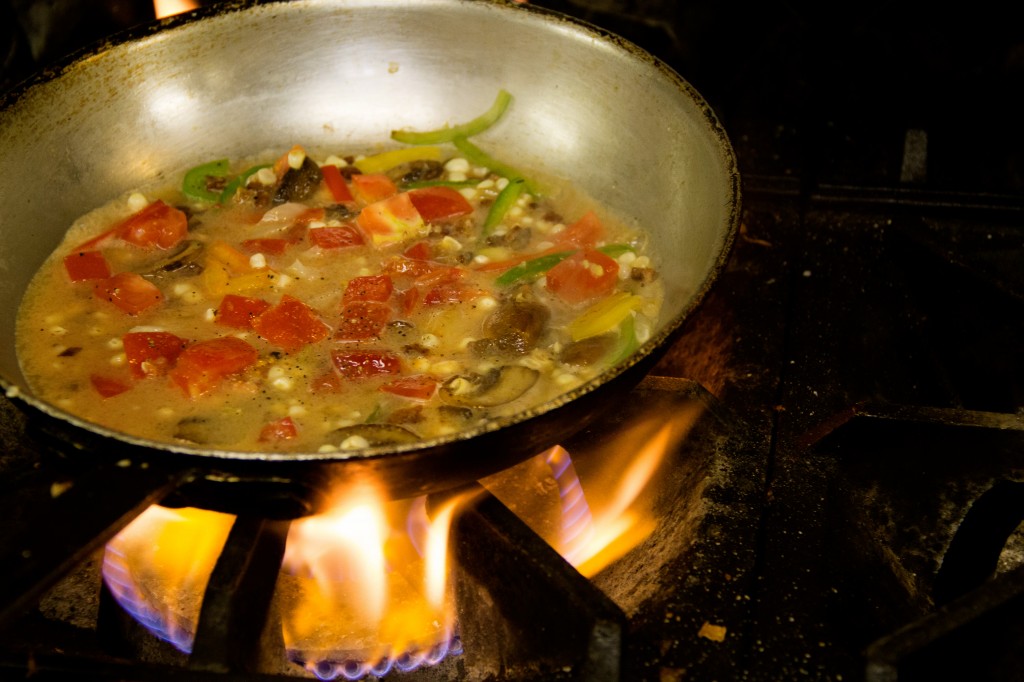 Although there is a formula to the Rx shrimp and grits, the Rx philosophy is "whatever's fresh." This is a philosophy Will shares and is adamant that quality means whatever is in season and locally available must take precedence over the demands of a recipe. Work with what you've got that's good.
Watching too many episodes of Hell's Kitchen means that Gordon Ramsey has it drilled into me that a good chef tastes everything at every stage. I notice Will doesn't taste the dish at any stage before putting it up to the pass so I ask him about it. He tells me he's worked at Rx for two years and for the first four months he worked every single day. During those four months alone he estimates he made about 50-60 orders of shrimp and grits a night. Back at my table I do the math. In four months alone, he made over 6,000 orders of shrimp and grits, and that's the conservative estimate! Okay Will, I trust you. His recipe is below, I recommend you taste as you go.
Rx Shrimp & Grits (serves 4)
1 lbs. fresh shrimp (save heads and tails for homemade shrimp stock) 1 small yellow onion diced 1 green bell pepper julienned 1 large ripe tomato diced 1 large ripe tomato juiced 1/2 cup diced bacon 2 ears corn cut off the cob (save cobs for stock, substitute canned corn if you must) 5-6 cremini mushrooms sliced juice of 1 lemon 1 fennel bulb, julienned (soften first over low heat with butter and white wine) 2 cups shrimp stock 2 tbsps unsalted butter 1 tbsp fines herbs (fresh parsley, chives, tarragon and chervil) salt, pepper and Texas Pete to taste
In a large skillet render bacon on medium heat until it is crispy. Remove bacon and set aside on a paper towel. Add onions peppers and mushrooms to bacon fat and sauté 4-5 minutes until soft. Add fennel and corn and saute another 2-3 minutes. Add tomatoes, tomato juice, shrimp stock and cream and bring to boil. Reduce the liquid by 2/3 and add shrimp. Cook just until they turn pink and remove from heat. Stir in butter, herbs, lemon juice, and Texas Pete. Salt and Pepper to taste. Serve over stone ground Anson Mills grits (top with crispy bacon if desired).♥
Check out my review of Rx and my interview with Will Doss here.
Images courtesy of Bonnie Jean Photo.