Standing in line at various coffee shops all over North America I can often be found pondering the same question, "That large, dry, over-priced baked thing covered in sugar, what IS that?" The sign always says the same thing: Scone. Can it be that ubiquitous American coffee chains have truly succeeded in perpetrating this fraud? Do people actually think this is a scone? Surely they understand that this over-baked behemoth, requiring constant sips of equally bad coffee to be choked down is not a scone but unable to find the real thing, have settled for this depressing substitute, the thing my friend Bryan calls a giant coffee crouton.
Now, I'm willing to concede that some of those meal replacement-sized, industrial "scones" aren't so terrible, they simply fall so short of their namesake that I wish they would call them something else. To those of you who enjoy these knockoff scones that offend me so I say, enjoy. Perhaps though, you will allow me to persuade you to try the alternative, and challenge you to bake them yourself.
The traditional scones of English tea fame are smallish, most commonly round, fitting in the palm of your hand (the triangle shape also seen stateside hails from when scones were baked as one large, flat cake and cut into slices). They are firm enough on the outside to offer a little crumble when eaten and soft enough on the inside to provide a welcoming pillow for strawberry jam or clotted cream. Eating one instantly fills your mouth with the subtle sweetness of butter and cream without being sugary. They are more reminiscent of pastry dough, less like cake.
In England, I found scones most commonly offered in two flavors, plain or with raisins and have also enjoyed savory ones made with cheese. When you make them at home I think the only limits should be what is seasonally available. When the summertime farmer's market is overflowing with fruit I highly recommend adding berries and in the fall I like to switch over to savory and try adding different cheeses. If you live in a wintery area and go months without local produce fear not, the plain ones are glorious and jam keeps year round : )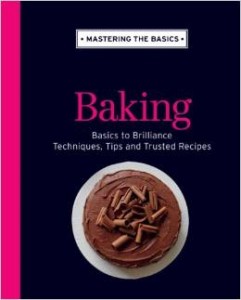 Of all the recipes I have tested my favorite is from "Mastering the Basics: Baking." True to it's name, the book's recipe is simple, easy to follow and delicious. It is also one of the best recipes to use as a foundation should you desire to tweak and play, creating the perfect recipe to pass down through your family.
Rich Scones
(I prefer smaller scones and use a 2″ scone cutter but use whatever shape you like or cut free hand with a sharp pointed, non-serated knife).
2 cups self-rising flour
1 tsp baking powder
Pinch of salt
1½ oz chilled butter, chopped into small pieces
1/4 cup caster sugar (regular granulated will do in a pinch)
1 egg at room temperature
3/4 cup un-whipped heavy whipping cream
½ tsp pure vanilla extract
1 egg lightly whisked, to glaze
1) Preheat oven to 425º. Lightly grease a baking sheet or line with non-stick baking paper.
2) Sift flour, baking powder and salt together in a medium mixing bowl. Working quickly so the butter doesn't melt, use your fingertips to rub in the butter until the mixture resembles fine breadcrumbs (with practice this step gets easier). Stir in the sugar and make a well in the center of the bowl.
3) Whisk the egg, cream and vanilla together with a fork. Pour into to the well in the dry ingredients and mix with a flat-bladed knife, using a cutting action, until the dough comes together in clumps.
4) Use lightly floured fingers to gently gather the dough, lift it onto a lightly floured work surface and knead very lightly and briefly to bring it together in a smooth ball. Pat the dough out to 1 inch think. Use a floured round cutter to cut out scones (press straight down, do not twist the cutter into the dough). Gather the leftover trimmings and without handling to much, press out again to cut more scones. Place the scones close together (I set them almost touching) on the prepared tray and brush lightly with the whisked egg (when I don't have a basting/pastry brush I just use my fingers).
5) Bake scones for 10-12 minutes or until they are well risen, light golden brown on top and sound hollow when tapped at the base. Best served warm with butter, honey, jam, marmalade, preserves, clotted cream or all! *Leftover scones keep well in an airtight container for at least 3 days. Do not refrigerate them!
Play! Try adding to batter:
Berries, raisins/sultanas, dried cherries/cranberries, cheese, caramelized onions (at room temp), orange/lemon zest, and anything else your heart desires! Add your extra ingredients after the butter and before you mix in the liquids. (Notes: for savory scones omit sugar from the recipe. Cut fruit or vegetables such as strawberries or onions will add moisture and therefore a little extra baking time to your scones). Happy experimenting!♥
Looking for the perfect jam? Check out my post on Sqirl : )